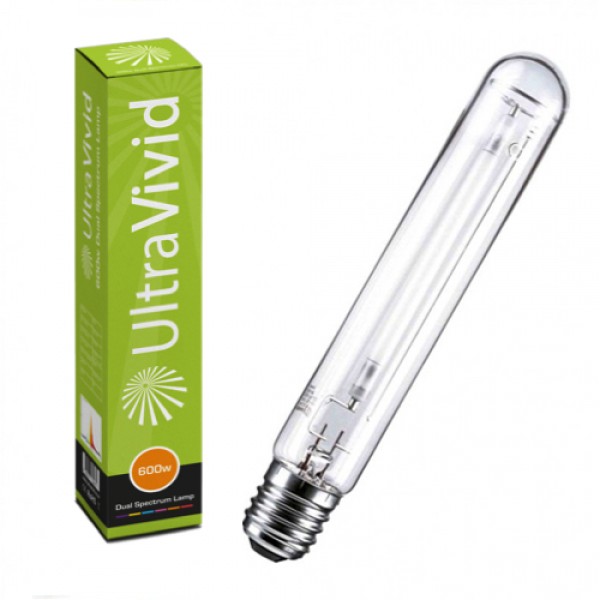 600w UltraVivid Dual Spectrum HPS
A high pressure sodium or HPS lamp is commonly used by indoor growers to mimic the light in outdoor conditions. This type of bulb will stimulate the plant to grow by giving off the portion of the electromagnetic spectrum that is perfect for the process of photosynthesis. A dual spectrum HPS bulb is basically a HPS bulb but with added amounts of blue spectrum to enhance the light needed by plants to grow.
A Dual spectrum HPS is perfect for both the vegetative and flowering stages of the plant.
This 600w Dual Spectrum HPS bulb is outstanding value for money without compromising on quality.
600w Dual Spectrum HPS contains:
1 x 600w UltraVivid Dual Spectrum HPS bulb


600w UltraVivid Dual Spectrum HPS
Product Code:

600w dual spectrum hps

Availability:

In Stock
Tags: 600w, dual, spectrum, hps