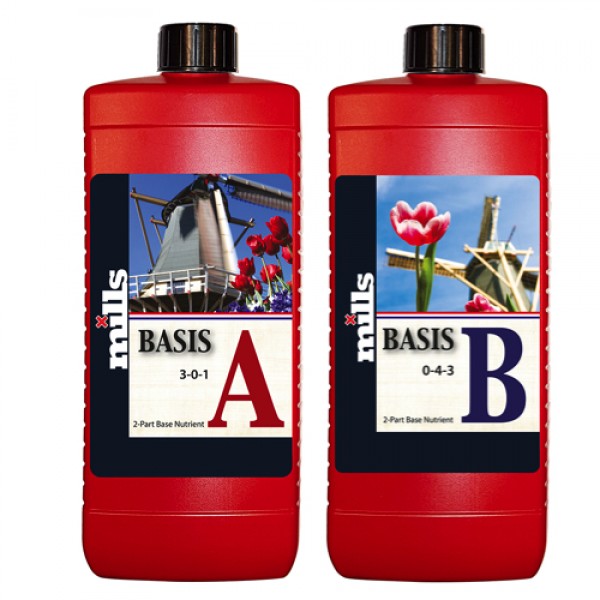 1L Basis A & B Mills

Basis A & B is a base nutrient by Mills nutrients that is suitable for both the vegetative and flowering stages of a plants life. Basis has been designed so that the plant can absorb all the elements it needs within a wide pH range.
This two part nutrient can be used in all growing styles i.e soil, hydro or coco.
Mills BASIS is to be used through the entire growth cycle in order to give your plant the boost it needs. When using Mills BASIS nutrient absorption is improved and photosynthesis is stimulated. It enhances cell division and optimises the transportation of nutrients which ultimately improves yield.
A plant fed with Mills BASIS will be healthy and have a good immune system meaning the use of pesticides will be restricted.
Nutrient absorption is improved

Photosynthesis is stimulated

Enhances cell division and celstrek

Water and nutrients transportation is optimized

Improves yield

Gives vitality to the plant

Restricts pesticide use

Provides essential trace elements

Stimulates the plant's immune system

1L Basis A & B Mills