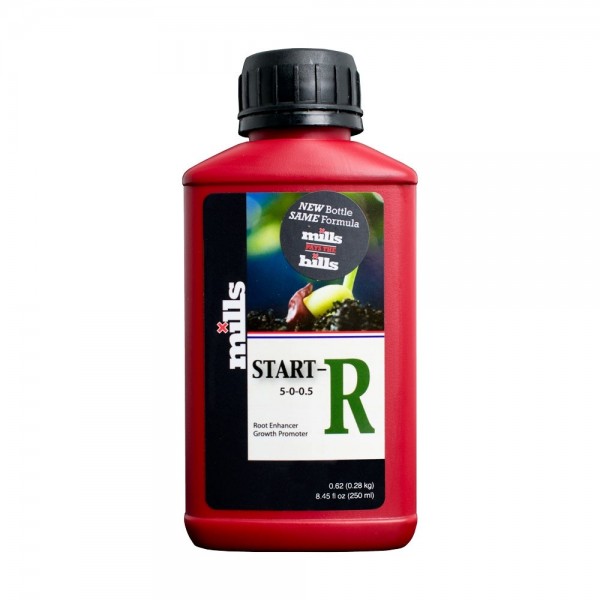 250ml Start Mills

Start by Mills has been specifically designed to be used during seedling, growth and early bloom stages of your plants. It is a highly complex bio-stimulant which contains a readily available form of nitrogen. Its acts as a root stimulant but it also enhances vitality and node structure.
START –R is immediately absorbed by the plant and it promotes proper development for the seedlings, rooted cuttings and young plants.
It can also be used during transplantation as it will help the plant recover from any transplant shock that may occur.
Helps strong roots develop quickly

Promotes plant growth and vitality

Improves media structure

Enhances nutrient uptake

Helps with transplant shock recovery

Improves vitality

Improves yield

Start is suitable for use with coco, hydro or soil.
How to use?
Use a 4ml/1 gallon during the entire growth stage and first two weeks of the bloom stage.
250ml Start Mills